Description

1. Digital Computer ,Used For Automation Of Electromechanical

Processes.

2. Plcs Are Armored for Severe Conditions(Such As Dust,Moisture,

Heat,Cold).

3. The Structure Of A Plc Can Be Divided Into Four Parts.They Are

Input/Output Modules,Central Processing Unit(Cpu),

Feature

1. Armored for severe conditions and he the facility for extensive

input/output (I/O) arrangements.

2. Read limit switches, analog process variables and the positions

of complex positioning systems.

3. Operate electric motors, pneumatic or hydraulic cylinders,

magnetic relays,

solenoids,or analog outputs

4. Industry, Sequential relay control, motion control.

5. process control, distributed control systems and networking

Application

1. Power industry, the elevator industry, parking, automobile,

auto ancillary.

2. feed industry, aluminum smelting machines, refrigeration industry.

3. steel industry, combustion control systems, non-ferrous

metal smelting.

4. glass industry, construction machinery,textile machinery,

water treatment
Jfx-auto
has always been adhering to the concept of creating greater value for customers.Shorter delivery time, more forable price,and better service quality are the goals that Makin has always pursued,while paying attention to innovation and solidarity in the Chinese mainland market.On the basis of this,automation products and services are covered all over the world,our main brand products are Mitsubishi Omron Allen-bradley automation products,such as PLC,servo motor,VFD (inverter),Touch screens (HMI),Servo system of Mitsubishi and so on.Makin is deeply cultivating the automation market and continues to grow and develop in the exploration...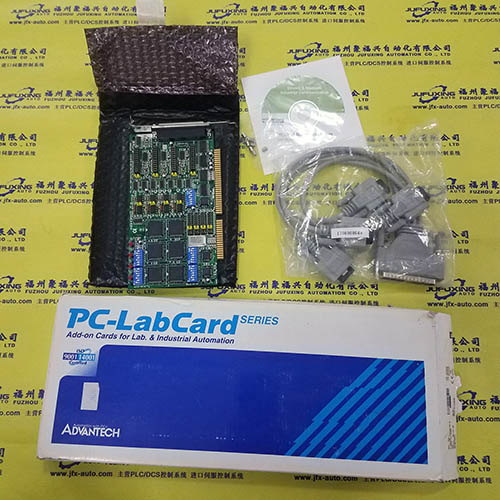 NEW GE FANUC IC693BEM320E I/O LINK
GE Fanuc A06B6050H001 velocity con. unit,a06b-6050​-h001
GE FANUC IC5105KAX0000 NSFP IC5105KAX0000
GE Fanuc 90-30 CPU IC693CPU341 IC693CPU341E
GE FANUC IC600LR616 NSPP IC600LR616
FANUC A16B-0160-0470 / 22J BOARD A16B0160047022​J AMADA DEGA 304040
14-day Money Back Guarantee - No reserve!
FANUC CONTROL MODULE A20B-2901-0660 /04A ~ Used
GE FANUC IC693CSE313 USPP IC693CSE313
FANUC A20B-2900-0803 02A PC BOARD REPAIRED & TESTED / 30 DAY WARRANTY
FANUC ROBOTICS ZERO CONTROL I/O PCB BOARD A20B-1004-0500 *REPAIRED*
FANUC A16B-1211-0860 NSFP A16B12110860
GE FANUC IC3600SFKK1 USPP IC3600SFKK1
GE FANUC A860-0360-T061 ALPHA A64 PULSE CODER
GE Fanuc BOARD A16B-3200-0341​/01A A16B-3200-0341 MPC
ACROMAG 1822-J-Y-L INPUT MODULE 1800 SERIES NIB
PCI-2727AM
100X Zoom /Night Color Mini PTZ CCTV Security Camera
ABB 07 EB 61 R1 07EB61 Binary Input Module
超微 X7DWA-N
Fanuc 16 Series PCB A20B-2902-0350
Honeywell Interface Module Communicating Thermostat & Telephone Access Module
GE FANUC IC697CPU782-HB IC697CPU782 CPU NEW
# GE Fanuc IC670CHS001E I/O Base w/ Output & Input Modules.
Telemecanique Digital Operator Panel VL 1006366598
SIEMENS 6GK1143-0TA01 COMMUNICATION MODULE W/FLASH XLNT
FANUC Circuit Board A20B-0007-0750 A20B00070750
SHB-940
HITACHI CORDLESS 18V WH18DL IMPACT,DV18DL HAMMER DRILL,2 EBM1830 BATTERY 18 VOLT
Fanuc PC Card A16B-1500-0010 03B _ A16B-1500-0010​/03B PCB Circuit Board
AEG SCHNEIDER AUTOMATION 140DAI54000 INPUT MODULE
GE FANUC A16B-2201-0391​/04C A16B22010391 Memory Board
MTO-357/4M SBC-357/4M 386CPU
1771-CFM 1771CFM SERIES A -
GENERAL ELECTRIC 531X140CCHATM2 USPP 531X140CCHATM2
HITACHI EH-A14DR NSFP EHA14DR
GE TJ4VF26 3 pole 600v T4VT 600 amp trip breaker NEW
BASA-105
General Electric DC Arc Welder - rectifier type - 300 amp
HP BCM5761 488293-001
SIEMENS 6ES5-420-3BA11​R USPP 6ES54203BA11R
GE FANUC IC693APU300D IC693APU300
GE FANUC A03B-0807-C051 Analog Input Module ! WOW !
GE FANUC IC697BEM731 NSFP IC697BEM731
1250 ex VAT Free fast worldwide UPS delivery
FSP300-60PNA(PF)
STI00526 DDAC 16 151-2000-001
GE General Electric 44A399751-G01 PS112 44B399272-001
BRAND NEW G-Tech Hitachi G-SPEED eS PRO DAS Hard Drive Array 0G01868 (IN STOCK!)
PIO-32/32L(PC)
SIEMENS S5 6ES5 458-7LA11 6ES54587LA11 Relay Out
SIEMENS 6ES5 375-0LC11 6ES53750LC11
AOC-USAS-S8IR
GE FANUC IC3600STKK1 NSFP IC3600STKK1
NEW* GE FANUC IC694MDL645 / IC694MDL645C INPUT 24 VDC 16PT GROUPED POS/NEG *NIB
FANUC CIRCUIT BOARD A20B-0008-0480 /02A A20B00080480 A20B 0008 0480 02A *M*
GE FANUC IC800MCUB12160​XD USPP IC800MCUB12160​XD
PCI-2100
SIEMENS Digital Input 6ES5 420-7LA11 24VDC 4802
GE FANUC IC693CPU313 USPP IC693CPU313