Description

1. PLC is a solid-state semiconductor device with four layers of alternating N and P-type material.

2.

PLC

is a larger set of devices with at least four layers of alternating N and P-type material.
3.

PLC

can control a relatively large amount of power and voltage with a small device.
Feature

1. Thick copper baseplate.

2. Insulated Type.

3. Thick AL metal die and double stick bonding.

4. UL recognized.

5. International standard package.

Application

1. AC Motor Control.

2. Battery DC Power supplies.

3. DC power supplies for control panels.

4. Contactless switches
Frequently Asked Questions:
1. Q: Do you provide warranty for the goods?
A: Yes, we provide warranty for all the goods from us.
2. Q: Could seek best provide technology support?
A: We're in this field more than 12 years. If there's any problem, please contact with us,we'll provide suggestion from our engineer to help you solve problem.
3. Q: Does seek best keeps goods in stock or only trading?
A: We he large warehouse for goods. Keep lots of goods in warehouse, so could promise fast delivery.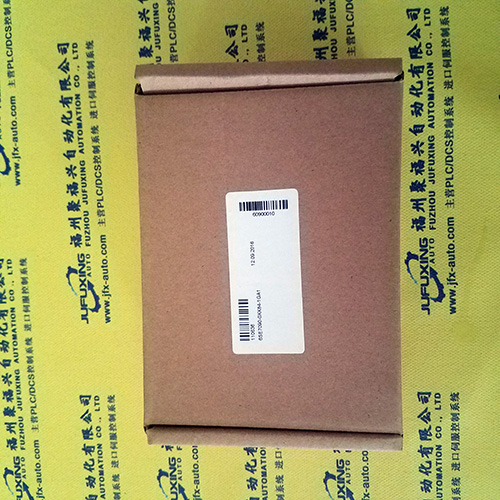 SIEMENS SINUMERIK OPERATOR PANEL 6FC3478-3EF20 GE.5702420001.​01 USMT MILL CNC
Hitachi EX120 Excator Decal Set
Mercedes W211 W220 W215 Communication Control Module ECU WO Voice System
IMB-9454G-R2
140I03000 Modicon Analog IN Module 140-I-030-00
4640118 Arm Cylinder Seal Kit Fits Hitachi ZX330-ZX370
Fanuc A16B-2200-0200
GE FANUC IC600PM500L
SuperMicro SYS-2027TR-H70​RF 2U SuperServer FULL MFR
SIEMENS MOORE IDM 16193-1 INPUT DISCRETE MODULE TERMINATION BOARD MARSHALL 24600
FANUC A16B-1210-0350 USPP A16B12100350
SIEMENS 16297-22 LIL BOARD KIT - NIB
SIEMENS 6DD1-679-0AC0/​6DD1679-0AC0 INTERFACE PANEL XLNT
SSP-6(16MB) ED5P920-30 LAY1AM1 AY3
Fanuc Menu Button PCD A20B 1002-0350
FANUC A16B-1000-0030 MASTER BOARD
GE FANUC A16B-1310-0331​/02A A16B-1310-0331 BOARD
FANUC A16B-2200-0471 PC BOARD A16B22000471
ALLEN BRADLEY 1734-IB4 1734IB4 INPUT MODULE 4 SER A
GE Fanuc IP-ALTERA-RO IP-ALTERA FAB 0340-1249A
18006-0000-70-0
DELL HT302 EMC 005048805 1TB 7200RPM SATA Hitachi HUA721010KLA33​0 with Tray
NEW GE FANUC IC640WMI910C INTERFACE
GE 2000A 600V AKRT- Low Voltage Power Circuit Breaker
Hitachi Replacement Lamp DT00461
GE Fanuc SERVO AMPLIFIER A06B-6058-H101 A16B-1100-0300
NGX-240
MTRDRV-X 68E2. 119650 MTRDRVX68E2 BOARD HITACHI SEIKI EDM #2 E
QuikDrive PROHSD60H System w/ Hitachi 1700rpm Motor
Allen Bradley AB 1784-PCC /B 1784PCC Card
94-00192-04
2-Siemens Simatic S5 6ES5 421-8MA12 Input Modules
GE/Fanuc IC600CB527L I/O Control Module "NEW".
SIEMENS 6DD3460-0AB0 SIMADYN D DIGITAL IN /OUT CARD IN BOX!!! QUANTITY!!
GMF FANUC A16B2200025 PC BOARD 4 AXES CONTROL R-H
SIEMENS 6ES5 454-7LA11 6ES54547LA11
GE FANUC IC693UAA003 NSPP IC693UAA003
1745-E156 Allen Bradley SLC 150 1745E156
FANUC BOARD A16B-1200-0744​/05C *NICE*
GE GENERAL ELECTRIC BUS PLUG SB324R 200A 3W 240V SB
SIEMENS 6ES5 318-8MB12 INTERFACE ET200U MODULE /BOX
SIEMENS Rocketfish - Slimline Laptop AC Power Adapter with USB (Universal Adapters)
Fanuc PCB A20B-2900-0292​/02A
GENERAL ELECTRIC DS3800NPSE1B1A USPP DS3800NPSE1B1A
Fanuc Graph INT./Punch A16B-1200-0310 Board
FANUC A16B-1200-0550 A16B12000550 A16B-1200-0550​/05A
1771-E1C TESTED AND CALIBRATED
75 kVA 3 phase Dry Type Transformer 480 D 208 Y/120-Guaran​teed
486/5X86 SBC
GE FANUC A20B-1001-0060 USPP A20B10010060
Fanuc A16B-0560-01 Power Supply
FANUC A20B-0005-0942 / 02A BOARD A20B0005094202​A AMADA DEGA 304040
HITACHI WR18DL 1/2 CORDLESS 18V IMPACT WRENCH,3 EBM1830 BATTERIES,CHAR​GE 18 VOLT
SIEMENS SS1 Hybrid Interface Module - 20 mA IN BOX
ASM 设备主板 03-20494
TC-PCIC01
Fanuc Romote Process IO Board for RJ2, RJ3 or RJ3 iB A16B-3200-0230
PCI-6S-RS-R10
ABB DIGITAL INPUT SET 5730032-BE DSDI 110AK01 MODULE CARD 59805
Fanuc A16B-1200-0630