63U--OHER-F,
63U--OHER-F,
63U--OHER-F,
有福之州-福州聚福兴供应进口工业控制系统成套备件:DCS PLC模块卡件,底板机架机槽,CPU模块,输入输出模块,模拟量模块,电源模块,通讯模块,工业交换机,触摸屏人机界面显示器,插头连接器,连接电缆接插电缆,伺服控制器,电机马达,伺服驱动器,驱动板电源板电路板,采集卡,影像卡,工控机,示教器,工业机器人配件..........
有福之州-福州聚福兴供应自动化供应进口品牌:罗克韦尔AB, Prosoft,西门子SIEMENS,施耐德SCHNEIDER,通用电气GE FANUC, 发那科FANUC,安川Yaskawa,欧姆龙Omron,三菱Mitsubishi,基恩士Keyence,东方步进Vexta,迈创Matrox,美家仪器NI,研华Advantech,莫迪康Modicon,思科Cisco,大隈Okuma,瑞士ABB,力士乐 Bosch Rexroth,台达Delta,福克斯波罗Foxboro,富士Fuji,霍尼韦尔Honeywell,惠普Hp,瑞恩 Reliance...........
欢迎来电咨询!!!!!!
Jfx-auto is a hi-tech enterprise which specializes in design and sales of industrial automation products for many years. Our company philosophy is integrity ,professionalism and efficiency. We are a system integrator which mainly deal with advanced automation products ,such as PLC.CPU,SENSOR. Encoder ,inverter, servo drive, battery, cable ,relay and HMI of Mitsubishi ,Omron.Proface,Keyence,Sunx,Panasonic,Yaskawa from Japan ;AB(Allen-Bradley)from United States and Siemens from Germany.LOGO.P+F.CKD.SMC.THK.IFM.TURCK.
FESTO.PISCO and so on.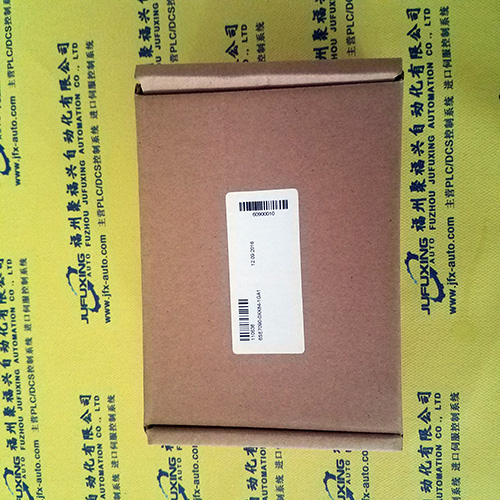 1.Q: How about the warranty ?

A: Aiwell provide 12 months warranty for all the goods from us , and you can refund the goods with any quality problem in 15 days.

2.Q: Other supplier he a better pice than yours.

A: "To create more benefit fir clients"is our belief, if you he a better price , please let Aiwell know , we will try best to meet your price and support you.

3.Q: We he not cooperation before , how we can believe you ?

A: For our first order , you can pay after we prepare the goods.

4.Q: What about shipment ?

A: We he DHL forwarder with competitive price , of course , cutsomers can also use their own freight forwarders.
=======================================================

10x Omron Temperature Controller E5EZ-R3T 100-240VAC
OMRON / SERVO DRIVE / R88D-WTO4H - USED
OMRON G6B-4BND + 4 pcs G6B-1114P-FD-U​S​ 24VDC
OMRON 3G2A5-AD004 NSFP 3G2A5AD004
FQM1-CM001-C5 Omron PLC New I Box Coordinator FQM1CM001C5
OMRON V600-CA1A-V2 USPP V600CA12
Omron PLC Module CP1W-40EDR CP1W40EDR in Box
OMRON/AEC E5AX-VSS-AEC-3​20 TEMPERATURE CONTROLLER ***NIB***
OMRON F350-C10E IMAGE PROCESSING UNIT
Omron NS10-TV00B-V1 Interactive Display Free Ship
Omron E6C2-CWZ1X Rotary Encoder 10 P/R
Omron NT31-ST121-EV2
Omron E6A2-CW5C E6A2CW5C rotary encoder 360P/R NIB
Omron E3MC-A41
Omron PLC CJ1W-ETN21, CJ1W-TC001, CJ1W-NC213 and CJ1W-N13
Omron NT31-ST122-EV2 Touch Panel Free Ship
OMRON C28K-CAR-A USPP C28KCARA
Omron Digital Counter H7CX-A4SD H7CXA4SD
Omron PLC CPM2C-TS101 TS101
Omron E6F2-A01C Pressure Sensor Transceiver
Omron E6A2-CW5C E6A2CW5C rotary encoder 30P/R NIB
OMRON C200H-CT021 USPP C200HCT021
Omron NS5-SQ11b-V2 5.7 color HMI
OMRON VISION MATE CONTROLLER F210-C10 #1 Free Ship
OMRON 3G3JV-AB007-A AC INVERTER NEW IN BOX
Omron CP1L-L14DR-A in box
Omron E6C2-CWZ6C Rotary Encoder 360P/R in box
OMRONC200H-OC222OUTPUTUNITMODULE24VDC0.3A/POINT2A/UNITCONTROL
OmronNT20S-ST161B-V​3OperatorInterface/touc​hscreen/display
Omron CJ1W-DA021 CJ1WDA021 PLC Output Module NIB FS
OMRON CS1W-SLK21 NSFP CS1WSLK21
NEW OMRON SYSMAC CS1G-CPU44H CPU MODULE (NIB FS)
OMRON E5CS-Q1KJX-528 Temperature Controller FreeShip
Omron E6B2-CWZ6C E6B2CWZ6C Rotary Encoder 1000P/R
(AG01) OMRON F150-C10E-2 VISION MATE CONTROLLER WORKING
Omron FZ-305 Operator Panel 2 CAM LCD-HMI ! WOW !
Omron PLC Output Module C200H-MAD01 C200HMAD01 NIB
Omron ZEN-10C1AR-A-V​2 ZEN10C1ARA NIB
Omron Proximity Switch Sensor TL-W3MC1
OMRON OUTPUT MODULE 32 POINT C200H-OD218
Omron NS5-SQ00-V1 Touchscreen Glass
Omron E6A2-CW5C E6A2CW5C rotary encoder 300P/R NIB
Omron Counter H7CS-BWS H7CSBWS H7CS-B H7CSB
Complete Omron CQM1H-CPU-11-T​L Rack Mount with power supply relays cabinet
OMRON C250HL-OD213-M​K OUTPUT MODULE XLNT
OMRON CQM1-CPU41-E CQM1CPU41E CPU
Used Omron CQM1-CPU43-E PLC
OMRON Z4LA-1030 NSFP Z4LA1030
C200H-DA003 Omron PLC New In Box Analog Out C200HDA003
Omron NT625C-ST152B Operator Interface Panels