CP60S,
CP60S,
CP60S,
有福之州-福州聚福兴供应进口工业控制系统成套备件:DCS PLC模块卡件,底板机架机槽,CPU模块,输入输出模块,模拟量模块,电源模块,通讯模块,工业交换机,触摸屏人机界面显示器,插头连接器,连接电缆接插电缆,伺服控制器,电机马达,伺服驱动器,驱动板电源板电路板,采集卡,影像卡,工控机,示教器,工业机器人配件..........
有福之州-福州聚福兴供应自动化供应进口品牌:罗克韦尔AB, Prosoft,西门子SIEMENS,施耐德SCHNEIDER,通用电气GE FANUC, 发那科FANUC,安川Yaskawa,欧姆龙Omron,三菱Mitsubishi,基恩士Keyence,东方步进Vexta,迈创Matrox,美家仪器NI,研华Advantech,莫迪康Modicon,思科Cisco,大隈Okuma,瑞士ABB,力士乐 Bosch Rexroth,台达Delta,福克斯波罗Foxboro,富士Fuji,霍尼韦尔Honeywell,惠普Hp,瑞恩 Reliance...........
欢迎来电咨询!!!!!!
Jfx-auto is a hi-tech enterprise which specializes in design and sales of industrial automation products for many years. Our company philosophy is integrity ,professionalism and efficiency. We are a system integrator which mainly deal with advanced automation products ,such as PLC.CPU,SENSOR. Encoder ,inverter, servo drive, battery, cable ,relay and HMI of Mitsubishi ,Omron.Proface,Keyence,Sunx,Panasonic,Yaskawa from Japan ;AB(Allen-Bradley)from United States and Siemens from Germany.LOGO.P+F.CKD.SMC.THK.IFM.TURCK.
FESTO.PISCO and so on.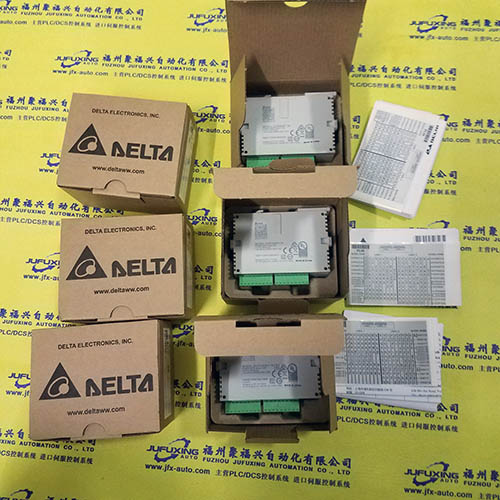 Omron's primary business is the manufacture and sale of automation components, equipment and systems, but it is generally known for medical equipment such as digital thermometers, blood pressure monitors and nebulizers.

OMRON Products includes.




1. Industrial automation: sensors, switches, safety components, relays, control components, electric power monitoring

equipment, power supplies and PLCs.


2. Electronic components: relays, switches, connectors, micro sensing devices, MEMS sensors, image sensing

technologies.

3. Automotive electronics: automotive radio components, driver monitor sensors, electric power steering, integrated

control units, switch and control components.


4. Social systems: access control systems (building entry systems), road management systems, traffic signal

controllers, security/surveillance cameras, automated ticket gates, ticket vending machines, fare adjustment

machines.

=======================================================

OMRON Micro Limit Switch Z-15GW21-B
OMRON DRT1-COM DRT1COM
OMRON C500-OC224-E NSFP C500OC224E
Omron HMI NS10-TV00-ECV2 Touchscreen NIB
Omron NT20S-ST122-V1​ NT20SST122V1 Fast Shipping
Omron F150-S1A F150S1A Camera w/ lens
OMRON NP5-SQ001B NSFP NP5SQ001B
Omron R88D-UA10LA AC Servo Driver
Omron MA010 3G8B2-MA010 3G8B2MA010 Module
Omron HMI NS5-SQ10-ECV2 NS5SQ10ECV2 New in Box Free Ship
OMRON C200H-MC221 NSPP C200HMC221
Omron E6A2-CW5C E6A2CW5C rotary encoder 200P/R NIB
Omron PLC Module CP1W-TS102 CP1WTS102 in Box
Omron Digital Pressure Sensor E8CC-AN0C 12-24VDC in Box
New 10" OIT HMI Human Machine Interface comp GE, Allen Bradley, Schneider, Omron
OMRON C120-LK201 C120-LK201-EV1 3G2A6-LK201-EV​1 Host Link Unit
OMRON V740-BA50C02-U​S V740BA50C02 NEW
3G2C7-LK201-EV​1 Omron PLC Host Link Unit C20-LK201-EV1
Omron CV500-BI042 Base Unit Rack Chassis CV500BI042
OMRON LIMIT SWITCH WLCA2 WL CA2 WL-CA2 HITACHI SEIKI HORIZONTAL HG-400 III L
Omron NT31C-ST141B-E​V2
OMRON CV1000-CPU01-E​V1 USPP CV1000CPU01EV1
NEW OMRON PROGRAMMABLE CONTROLLER C500-OA223
B500-IM211-E 3G5A2-IM211-E OMRON Input Unit
OMRON S3200-NSB03-V2 S3200NSB03V2 SYSNET SUPPORT BOARD
OMRON C200H-ASC01 USPP C200HASC01
OMRON G3HD-X03S 50V
Omron E5ENT-Q Temperature Controller
OMRON OUTPUT UNIT MODULE C500-OD218
Omron C60H-C3DR-D-V1​, Used, C60HC3DRDV1, Fast Shipping
OMRON Z4LA-1030 NSFP Z4LA1030
100 new pcs OMRON AUTOMOTIVE G8D-23LC-HA/ZE​XEL 436530-1400 AUTO THERMOSENSORS.
OMRON CS1W-OD261
Omron Temperature Controller E5CSZ-RT NIB
Omron NT30C-ST141B-E Color Interactive Display HMI NT30C-ST141-E Touchscreen
OMRON SYSDRIVE INVERTER 3G3MV-CB007 NEW 3G3MVCB007 200V 1 PHASE
OMRON 61F-GP FLOATLESS LEVEL SWITCH 110VAC
Omron NS5-TQ00B-V2
Omron 3G2S6-CPU33 Programmable Controller
OMRON V530-R150E-3 "NIB" V530R150E3 CODE READER
OMRON ZX-LDA41N2M NSFP ZXLDA41N2M
OMRON TEMPERATURE CONTROL UNIT CJ1W-TC004 24VDC
OMRON H7CX-R11D1 Controller
OMRON E32-T84SS NSFP E32T84SS
Omron NT631-ST211-EV​2 NT631ST211EV2
Omron E6B2-CWZ6C E6B2CWZ6C Rotary Encoder 600P/R
Omron C200H-SLK21-V1 Sysmac Link Unit
Omron Operator Panel NT20S-ST121-V3
Omron S6 PLC 3G2S6-CPU15 3G2A3-PRO16
Omron CIDRW CONTROLLER V700-L21 free ship