We keep more than 10 thousands Transistors in warehouse, it could cut lead time of most items.
Customer service in 1-4 hours. If there's any question, please contact with our sales.
Experienced technichal support team.
180 days warranty for all the goods from us.
2000+ suppliers with us, we could help you to get any components which is difficult to get.
Risk-free guarantee, 60 days refund. If the item you purchase from our store are not of perfected quality, simply return them to us for replacement or refund.
Q: What payment method Jfx-auto accept?
A: We accept the various of payment ,T/T bank, Ali Assurance ,Credit card ,Western Union ,Paypal ,Escrow...
Q: Does Mitkco ship to our address?
A: We could send goods to all the address where express could arrive.
Q: Do you provide warranty for the goods?
A: Yes, we provide warranty for all the goods from us.
Q: Could Jfx-auto provide technology support?
A:We're in this field for many year. There're many engineers here. If there's any problem, please contact with our sales, she'll provide suggestion from our engineer to help you solve the problem.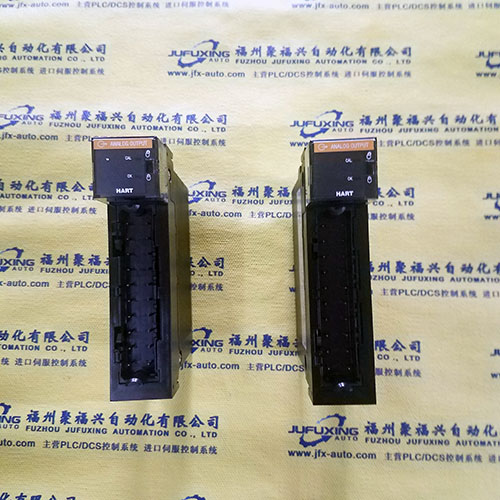 IC693MDL340 GE FANUC OUTPUT MODULE NEW-FACTORY SEALED
ECDL Syllabus 5.0 Module 7b Communication Using Outlook 2010 Paperback
ACTION IQ Q406-A000 DC INPUT MODULE Q4O6-AOOO
FB16M-LS-C2D30-2G1
GE FANUC A860-0360-V501 ALPHA A64 PULSE CODER
GE FANUC A860-0360-T061 ALPHA A64 PULSE CODER
GE FANUC I SERIES OPERATOR PANEL MATRIX I/O 400MM 44A739028-G12R​00
GE FANUC 44A391777-G02 USPP 44A391777G02
GE FANUC 531X304IBDANG1 531X304IBDANG 531X304IBDAN 531X304IBDA 531X304IBD 531X
NEW GE FANUC IC600CB527L I/O CONTROL BOARD
4P 030-817-05 810-517-02
GENERAL ELECTRIC F3GC08TTIST *NEW*
16 Point Relay Output Module for use with CJ1 processor
ALLAN BRADLEY DC INPUT MODULE 17711B
General Electric Circuit Breaker TJD432350 350 amp
GE Fanuc A16B-1211-0030​-03A NEW
GE Fanuc A20B-1000-0560​-11F Control Card
Allied Telesyn安奈特 AT-2711FX/LC
SIEMENS 6DD1-684-0AC0/​6DD1684-0AC0 RIBBON CABLE APPROX. 2 METERS NNB
FANUC A4-22856X2 A422856 A4-22855 A422855 HITACHI SEIKI EDM #2 B
SOM-6765N-T01A1E
ALLEN BRADLEY 1746-N14 INPUT MODULE 1746N14
SIEMENS Sinumerik Interface Card 6FX1121-4BA02 E Stand B
GE FANUC IC600BF830 NSFP IC600BF830
GE FANUC IC693UAA003LP1 IC693UAA003 NEW
IC693BEM331 NEW In Stock! $1350 GE Fanuc PLC Sealed
7" DIAMOND BLADE GRANITE FITS HITACHI ANGLE GRINDER WITH A 5/8" SPINDLE (10)PACK
COIN P818C P818X
COGNEX Videomixer 200-0035
GE FANUC A06B-6096-H301 SERVO AMP
D915GEV
GE FANUC 90-70 9-SLOT UNIT W/ 6 MODULES
GE FANUC A02B-0236-C203 SDU1 DETECTOR
GENERAL ELECTRIC 148C6900G004 USPP 148C6900G004
SIEMENS 6ES5-454-4UA11​/6ES5454-4UA11 OUTPUT MODULE NIB
GE Fanuc SERIES 90 30 IC69CM301L IC69CM301
Fanuc 1MB CMOS SRAM Module A20B-2900-0500 A20B29000500
GE Magne-Blast Draw out Switchgear Breaker
FANUC CONTROLLER CARD A16B-1211-0301
GE FANUC IC609SJR100 NSPP IC609SJR100
GE FANUC A20B-1003-0090
220-503121-001
FANUC SPINDLE BOARD ( A16B-1100-0080 )
NuPRO-775
ROBO-679
HAL-8063 HAL-8308
SIEMENS 6ES5-752-0AA12 USPP 6ES57520AA12
GE GENERAL ELECTRIC FANUC SERVO DRIVE CAT 3N2100SP104C1
GE Fanuc IC600-BF902K Output Card IC600BF902K
General Electric 44A719349-G02
GE Fanuc VMIVME-1128-00​0/VMIVME-1128/​VMIVME1128 Digital Input NICE!! OFFERS!!
Schneider Telemecanique AS-1 Communication Module ASILUFC5
GE FANUC IC752S450 USPP IC752S450
SIEMENS SINUMERIK 840D 6FC5210-0DA00-​1AA16FC5203-0​AB12-0AA1 MMC-100 HMI
PWS-70-1R
ITA-1610
TELEMECANIQUE XGT2120 Touchscreen Glass
GE FANUC IC300MIX122 NSFP IC300MIX122
QNAP TS-869 Pro 10TB (5 x 2000GB) Hitachi Consumer
GENERAL ELECTRIC SFLA24AT0250 NSFP SFLA24AT0250