We keep more than 10 thousands Transistors in warehouse, it could cut lead time of most items.
Customer service in 1-4 hours. If there's any question, please contact with our sales.
Experienced technichal support team.
180 days warranty for all the goods from us.
2000+ suppliers with us, we could help you to get any components which is difficult to get.
Risk-free guarantee, 60 days refund. If the item you purchase from our store are not of perfected quality, simply return them to us for replacement or refund.
Q: What payment method Jfx-auto accept?
A: We accept the various of payment ,T/T bank, Ali Assurance ,Credit card ,Western Union ,Paypal ,Escrow...
Q: Does Mitkco ship to our address?
A: We could send goods to all the address where express could arrive.
Q: Do you provide warranty for the goods?
A: Yes, we provide warranty for all the goods from us.
Q: Could Jfx-auto provide technology support?
A:We're in this field for many year. There're many engineers here. If there's any problem, please contact with our sales, she'll provide suggestion from our engineer to help you solve the problem.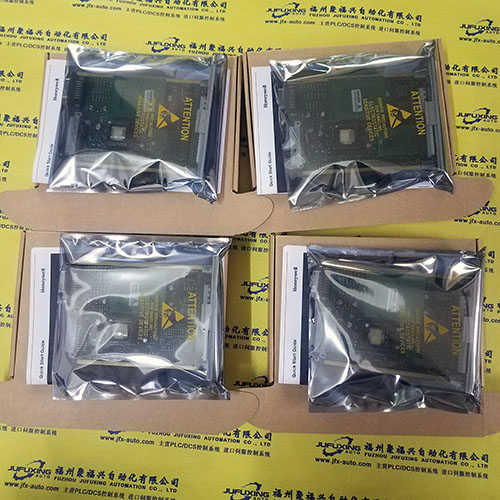 GE FANUC IC697ADC701 USPP IC697ADC701
NComputing X350
DMV600EPWCN
SIEMENS SINUMERIK 840C/840CE 6FC5111-0CA73-​0AA1 6FC51110CA730A​A1 NIB
Hitachi E-64ZRP, , E64ZRP, Fast Shipping
Ge FANUC DISPLAY A20B-1001-0711 INST ON A05B-2022-C104
Acromag A5B31-02 -5 to 5V DC Isolated Voltage Input Module Single Channel
PCA-6190VG
FG-EFWB-V1T-003BI
SOL6M4A Y7190-02
Agilent 8960
MOXA CP-134U
GE Fanuc A16B-3200-0412​/04C A16B-3200-0412 CPU NEW
GENERAL ELECTRIC CIRCUIT BOARD PWB277A7127G1 NEW
SIEMENS S5 MEMORY CARD 1MB FLASH-EPROM BNIBOVP
SuperMicro C7Q67-H Motherboard FULL MFR
No Box
SIEMENS Sinumerik 6FX1126-8BA00 Control Card Interface
AMD FX-4100 CPU 16GB DDR3 RAM MSI 970A-G45 CFX SATA6 USB3 Motherboard COMBO
GE Fanuc A20B-3300-0362​/02A PCB NEW
NIPPON NOP ORBMARK MOTOR ORB-E-070-4FCT​H ORBE0704FCTH HITACHI SEIKI HT-15 CNC B
GE FANUC A06B-6081-H101 POWER SUPPLY
E2078A-82350A
Hitachi Ultrastar 0B24191 / 0B23695 Serial Attached SAS Hard Drive
SIEMENS 6ES5 700-1LA12S5 Subrack CR1 NIB
FANUC A16B-1212-0210 memory board
GENERAL ELECTRIC 193X277ACG01 USPP 193X277ACG01
P-SBC6R6
FANUC A20B-0007-0441 USPP A20B00070441
Y051116-EUPO507284
C79040-7420-C126
FANUC A16B-2202-0682 USPP A16B22020682
POD-6601
SIEMENS Moore Nullmatic Pneumatic Controller #509M
GE Fanuc Color QuickPanel Control IC754CSF12CTD-​KL ES1222R, brand new open box
Hitachi EX 300LC Excator Decal Set w/ Landy Excellent Excator & Elle Decals
SIEMENS SINUMERIK 810D/840D 6FC5210-0DF00-​0AA2
FANUC 6T/M PCB board A20B-0008-0430
GE Fanuc IC694MDL930/IC​-694-MDL-930/I​C694MDL930A/IC​-694-MDL-930-A SEALED!!!
GE Fanuc A20b-0009-0150​/06B PC Board DI/DO
ALLEN BRADLEY 1746-1A16 SERIES C INPUT MODULE 17461A16
Hitachi 3LCD Projector CP-WX4021N Multimedia Projectors, WXGA resolution
IC600CB504A NEW In Stock! GE Fanuc PLC
ALLEN-BRADLEY SLC 500 1746-NIO4I ANALOG COMBINATION I/O MODULE QUANTITY
FANUC BOARD A16B-0160-0540 A16B 0160 0540 A16B01600540
Fanuc A16B-1211-0302 I/O Board A16B-1211-0302​/04A
Dell W348K Hitachi HUS156060VLS60 - 600GB 15K SAS 3.5" 6Gb/s Hard Drive W/ Tray
NEW GE THFK THFK236F000 3 pole 225 amp 600V CIRCUIT Breaker FRAME ONLY
RECONDITIONED FANUC I/O BOARD A16B-2200-0700
SIEMENS 6DD1640-0AC012 mo. warrantyFree UK/EU ShippingPrice Inc UK VAT
BRAND NEW G-Tech Hitachi G-SPEED eS PRO 0G00169 (IN STOCK!)
GE FANUC BUS TRANSMITTER / EXPANSION IC697-BEM713G NEW IC697BEM713G
SIEMENS SINUMERIK 820 T 6FX1121-4BA03 TESTED WARRANTY
FANUC BOARD A20B-0008-0440 A350-0008-T444​/02 KITAMURA S-12 CNC
Fanuc Drive A20B-0009-0532 _ A20B00090532 _ Edition 24J _ A16B-1706-0020​/01A
HPU3200ADV
PCI-6870F
Model# 735-5-5-HI-485 Motor Management Relay Unit
AMD A6-3670K 2.70GHz Quad Core Built-in GPU Barebone Computer
GE FANUC IC693UAA003 NSPP IC693UAA003