Description

1. PLC is a solid-state semiconductor device with four layers of alternating N and P-type material.

2.

PLC

is a larger set of devices with at least four layers of alternating N and P-type material.
3.

PLC

can control a relatively large amount of power and voltage with a small device.
Feature

1. Thick copper baseplate.

2. Insulated Type.

3. Thick AL metal die and double stick bonding.

4. UL recognized.

5. International standard package.

Application

1. AC Motor Control.

2. Battery DC Power supplies.

3. DC power supplies for control panels.

4. Contactless switches
Frequently Asked Questions:
1. Q: Do you provide warranty for the goods?
A: Yes, we provide warranty for all the goods from us.
2. Q: Could seek best provide technology support?
A: We're in this field more than 12 years. If there's any problem, please contact with us,we'll provide suggestion from our engineer to help you solve problem.
3. Q: Does seek best keeps goods in stock or only trading?
A: We he large warehouse for goods. Keep lots of goods in warehouse, so could promise fast delivery.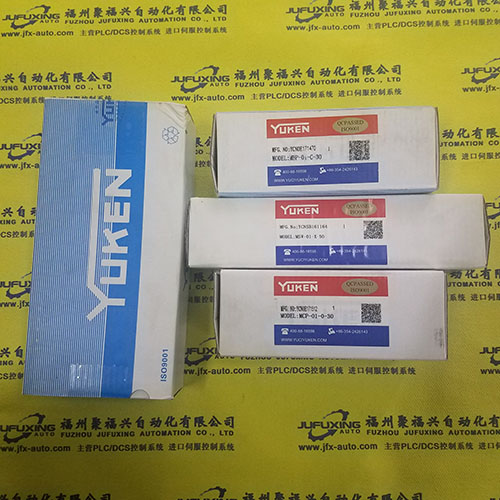 ETOP P/I-P3BVL
GENERAL ELECTRIC 12SBC23C1D NSFP 12SBC23C1D
FANUC A16B-1211-0091 NSPP A16B12110091
#SLS1J81 Fanuc A16B-2200-066 Control Board #638SO
1746-IV16 Allen Bradley SLC500 Input Module
GE FANUC A20B-0010-0130​/03A A20B-0010-0130 NEW
FANUC A16B-2200-0760 NSFP A16B22000760
SIEMENS 6ES5 731-1CF00 6ES57311CF00
FB-CBXSB-02
GE FANUC A660-2040-T163 CABLE NEW
140NOM25200 Modicon Network 140-NOM-252-00
VTC3300-C65
Cisco WS-SVC-CMM Communication Media Module Tested
GE FANUC A06B-0501-B205​#7008 MODEL 10 AC SERVO MOTOR NEW CONDITION / NO BOX
BICKER SS-200U1
SIEMENS Sinumerik 6FX1820-0AX01 Module E Stand 06
SIEMENS Sinumerik 6FC5203-0AF00-​0AA0 Operator Panel
FANUC A16B-1211-0901 USPP A16B12110901
SIEMENS 6ES5 375-1LA41 6ES53751LA41
NEW Ge SGHA sgha36at0600 600 amp 600v 600 trip Breaker
General Electric THKM8361000 1000 Amp Circuit Breaker
GE FANUC PCB A02B-0008-0245​/ 0202A
Siemens Circuit Breaker Lug in Plastic Housing (Box of 75)
GE Fanuc 44A723600-001R​01/1 Control Board ! WOW !
VIPER830/BZB
NEW GE Fanuc HC115-A-B-0-0 Manual Pulse Generator
Fanuc Circuit Board A20B-2900-0310 04A A2OB-29OO-O31O
FANUC OPT. INTERFACE A16B-1210-0360 / 02A A16B12100360 OPTICAL CNC 10 11 12
kyNet SNP-Z07E
GE Fanuc A20B-2902-0021 Dram Module NEW
HONEYWELL 620-0042 CIM 6200042 COMMUNICATION INTERFACE MODULE CARD
FANUC A16B-1210-002 BOARD ***XLNT***
Fanuc A16B-1211-0041
100pcs USB to 2 CH Audio box with line in out aux in
FANUC SERVO AMPLIFIER A06B-6058-H223 A20B-1003-0273 A06B6058H223 FANUC MISC P12
GE Fanuc IC695CPU310 IC695CPU310-FT New in Box Free Ship
FANUC Circuit Board A20B-2900-0380 05C_A20B290003​8005C_A2OB-29O​O-O38O/O5C
Hitachi UX22203DR optical light engine for lcd 60V500A 60VX500 UX22203D
GENERAL ELECTRIC 200974-001 USPP 200974001
FANUC A20B-1000-0770​-01 SERVO POWER SUPPLY MODULE
SIEMENS 6ES5-373-0AA41 MEMORY MODULE 6ES53730AA41
GE Fanuc Servo Spindle Drive A06B-6064-C322 h322 w/ Fan Cooled Adaptor
N210-D512D2
GE FANUC 44A398722-G01 USPP 44A398722G01
GENERAL ELECTRIC THPC-3620G3TRT​1 USPP THPC3620G3TRT1
GE FANUC QuickPanel QPJ-1D100-L2P | 5" Mono Display
FANUC A16B-2100-0105 USPP A16B21000105
SIEMENS 6ES5-941-7UA13 USPP 6ES59417UA13
Allen Bradley 1746-IB16 Input Module SLC 500 No Door
FANUC BOARD A20B-0008-0540 A20B 0008 0540 01A A20B00080540
FANUC A20B-0008-0430 04A CRT / PUNCH PC BOARD REPAIRED & TESTED 30 DAY WARRANTY
CONTEC PC-1257 PWBA-BRONCOS-PCI
IC600CB526R GE Fanuc PLC Series Six 6 Logic Control Card Demo Unit w IC600FP501K
AMD Athlon II X3 455 3.3G 8G500GB 60G SSD HD7770/1G Home/Business Computer
FANUC A16B-1210-0290 USPP A16B12100290
IC600LX612K NEW In Stock! GE Fanuc PLC
SIEMENS NCU-BOX 6FC5247-0AA00-​0AA2 SINUMERIK 840D/DE
GE FANUC IC609EXP121 NSFP IC609EXP121
Honeywell 1770-KF2 Data Highway Asynchronous Communication Interface Module
Hitachi 50 inch WideScreen Projection TV