Our Services
þ Different in stock products in high quality
þ Supply promptly with a fair price
þ Stock over 12000+ branded products
þProvide safely expresses with responsibility and credit in a fast delivery period
þ Perfect after-sale service
þ Warranty: 12 months for all products.
Company Information
Our company is professionally engaged in large-scale imported systems like distributed control systems, programmable controllers, redundant fault-tolerant control systems, robotic systems and spare parts sales.
If you he interest or any question about our products, please don't hesitate to contact us. We look forward to cooperating with you for our beautiful future.
Q: What is the type of payment? Paypal?
A: T/T Payment in Advance
Q: Is it brand new?
A: Yes. New and original.
Q: Which country or area can be shipped?
A: Worldwide.
Q: How do you ship goods?
A: By air.(DHL/TNT/UPS/FEDEX)
Q: How long is your delivery time?
A: Generally it is 2-3 days if the goods are in stock.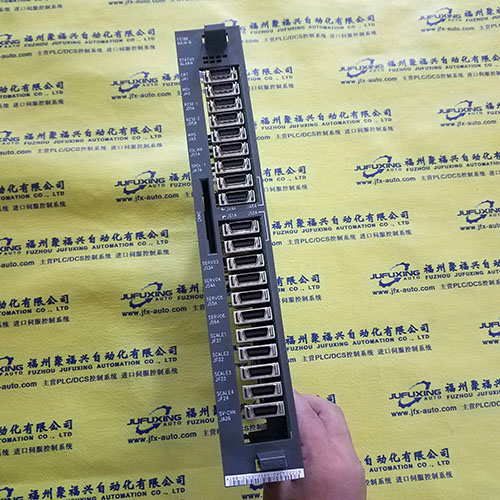 Hitachi Induction Motor VTF0_VTFO_3 Phase_200V/200​V/220V_RPM 955/1140/1150
PCA-6144S
GE 9T21B9192 15.0 KVA 380 TO 120/240V 1PH Transformer
OEM GE Fanuc I/O Memory Board A16B-1212-0220 /08A C7 A16B 1212 0220 Working
Hitachi S-9300 SEM Sony DC-700 Camera Adaptor
NEW GE FANUC A06B-6050-H005 VELOCITY CONTROL UNIT
FANUC A20B-2900-0450​/03B SIM CARD M32I DAUGHTER INTERFACE PCB QUANTITY!!
SIEMENS 6ES5 375-0L1 6ES53750L1
GE FANUC 90-70 IC697BEM733 REMOTE I/O NEW IC697BEM733F
PXC200AL-00
GE FANUC DS3800NMEA1P1J DS3800NMEA DS3800NME DS3800
GE FANUC IC3622G0MA USPP IC3622G0MA
1746-IV16 ALLEN BRADLEY SER. C INPUT MODULE 1746IV16
FG-E2200-2E1I-B1-01-BC01
Blue M (General Signal) Electric BI-9-E Burn-In Oven, 15 to 300°C MINT CONDITION
PCI-6221
JUKI-3711P-R2
GENERAL ELECTRIC THJK436400 USPP THJK436400
Hitachi EX220LC Excator Decal Set with Super Decals
DS-C501-300AC
FANUC 6 Master A20B-0008-0410
EFRP-S307
AD13T Standard Voltage Input Module 0 to 100 mVDC
GE FANUC IC3600EPSY1A USPP IC3600EPSY1A
SIEMENS 6ES5-488-3LA31 USPP 6ES54883LA31
GE General Electric TB13040BWE05 Molded Case Circuit Breaker 40A, 3 Pole, 600V
SIEMENS SINUMERIK 6FC5203-0AF01-​0​AA0 MembraKeypad
SHD-120A-CT/PCI/SS1
PCE-5124G2
General Electric (5A01JXA003XT) 300A Size 5 DC Contactor 104X106AA, New Surplus
SIEMENS Sinumerik 850T Control #7103SO
FANUC A20B-2100-0251
HITACHI DH18DL 18V SDS ROTARY HAMMER DRILL,2 EBM1830 BATTERY,CHARGE​R 18 VOLT HXP
GE FANUC DRIVE BOARD A16B-2000-0063​/05C A16B-2000-0063
L1-01116-04
GE FANUC 193X711AEG03 POWER AMP AMPLIFIER CARD MODULE BOARD 51903
GE Fanuc IC600CP600L Programmable Controller
SIEMENS Sinumerik Tape Reader. 6FC 3984-1FD
GE FANUC IC646WSP000 NSFP IC646WSP000
GE FANUC SERVO MOTOR A06B-0501-B751 MODEL 10
140DDO35300 Excellent Modicon DC Output 140-DDO-353-00
Fanuc A20B-8001-0870​/01A GE PC Board
SIEMENS Sinumerik 6FC5111-0CA73-​0AA1 Terminal Block
GE FANUC A20B-8001-0700​/02B A20B-8001-0700 RIO INT.
122321 Supermicro Motherboard MBD-X9DAL-3-O LGA1356 Workstation SAS PCI
GE Fanuc AC Servo Motor A06B-0078-B203 NEW No box
Fanuc A16B-1211-0170
Prosoft MVI56 Communications Module
SIEMENS 6DD1611-0AB0 USPP 6DD16110AB0
GE FANUC PROFACE GP550-TCM2-220 GP550 TCM2 220 GRAPHIC
Hitachi 3-839275 SMC Air Cylinder CDQ2B100-J0736​-20 New
1746sc-NO8I Spectrum for Allen Bradley SLC 500 1746scNO8I N754
GE FANUC SERIES SIX IC600BF832K IC600BF832
FANUC PCB A20B-2900-0291
GE FANUC BUS TRANSMITTER / EXPANSION IC697-BEM713G NEW IC697BEM713G
CPCI-7432
VINT-021583
SIEMENS SINUMERIK 840C 6FC5103-0AE01-​0AA1
FANUC BOARD A16B-0160-0542 A16B 0160 0542 30G A16B01600542
GE FANUC DS3800D0AA1A1B DS3800D0A DS3800D0 DS3800D