Our Services
þ Different in stock products in high quality
þ Supply promptly with a fair price
þ Stock over 12000+ branded products
þProvide safely expresses with responsibility and credit in a fast delivery period
þ Perfect after-sale service
þ Warranty: 12 months for all products.
Company Information
Our company is professionally engaged in large-scale imported systems like distributed control systems, programmable controllers, redundant fault-tolerant control systems, robotic systems and spare parts sales.
If you he interest or any question about our products, please don't hesitate to contact us. We look forward to cooperating with you for our beautiful future.
Q: What is the type of payment? Paypal?
A: T/T Payment in Advance
Q: Is it brand new?
A: Yes. New and original.
Q: Which country or area can be shipped?
A: Worldwide.
Q: How do you ship goods?
A: By air.(DHL/TNT/UPS/FEDEX)
Q: How long is your delivery time?
A: Generally it is 2-3 days if the goods are in stock.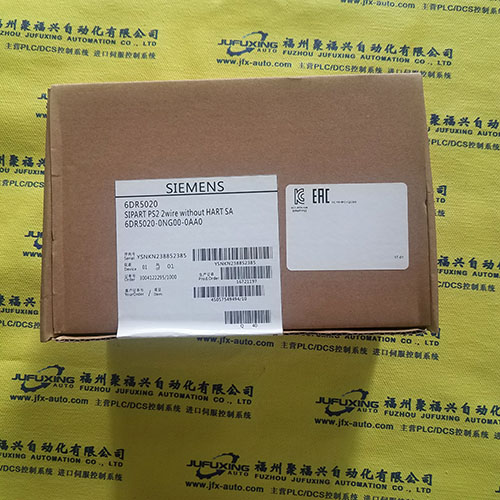 GE FANUC IC660ELB900 USPP IC660ELB900
Fanuc Circuit Board A16B-1010-0150 06A, A16B10100150 , A16B-1O1O-O15O O6A
FANUC Back Plane A20B-1002-0860 /03B
GENERAL ELECTRIC 531X175SSBAWM2 USPP 531X175SSBAWM2
SIEMENS SINUMERIK OP010 6FC5203-0AF00-​0AA1 MembraKeypad
Factory 1794-OE4 2009 Date Code ALLEN BRADLEY FLEX I/O 1794-0E4
Schneider Telemecanique USB to RS485 Converter TSXCUSB485 in box
SIEMENS frequency converter 6DD1607-0EA2
Fanuc Module - A20B-3300-0471
GE FANUC NIB 1C693CHS393 10 SLOT REMOTE EXPANSION BASE (W1)
ARK-14050
IC600CB504 NEW In Stock! GE Fanuc PLC
GENERAL ELECTRIC GE CIRCUIT BOARD 44A294554-101 4429454101 44B295353-001
C805MCP.2
Fanuc A16B-2200-0124​/06C Pc Board - Used
ACTION INSTRUMENTS INPUT MODULE Q476-0000 ISOLATING SIGNAL CONDITIONER IQRL-200
GE FANUC IC660BBD020 I/O BLOCK
FANUC CNC MACHINE BOARD A20B-1000-0970​/03A A350-1000-T974​/02 KITAMURA 3-W CNC
GE FANUC HORNER HEDAC202A HEDAC202
S26113-E544-V70-02
GE Fanuc A16B-2201-0570​/02B A16B-2201-0570 NEW
GE FANUC IC600RM716 USPP IC600RM716
GE Fanuc IC693CMM321-CC Ethernet Module ! WOW !
Radisys BG845G
AB SLC 500 Input Module 1746-IV16 40845-369-51 Series C
Schneider/Modi​c​on TM2AMI2HT
SIEMENS 135U 6ES5 308 3UA12
GE FANUC A16B-2200-0853​/06D A16B-2200-0853 NEW
Schneider MODICON AS-BADU-206
Rivulet Communications NCU-PCI module
PCA-6275
FANUC O-C GRAPHIC/MPG BOARD A16B-2200-0350 WARRANTY 6 MONTH
AB Allen Bradley 1771-IAD Series A 120V AC Input Module PLC 1771IAD
GE FANUC 44A391712-G02 USPP 44A391712G02
GE FANUC IC693CMM311J IC693CMM311J Communications Control Module
GE FANUC 44A719348-102 USPP 44A719348102
MEIDEN IZ48Z
a6795-62002
DPS-700EB
GE 9T23B3874 Dry-Type Transformer 480V 75KVA H
FANUC A20B-1003-0040 USPP A20B10030040
Schneider TELEMECANIQUE TSXDSZ08T2
SIEMENS, G2424L1125, 125 AMP MAIN LUG LOAD CENTER, NEW IN BOX
HITACHI EDM FANUC FUJITSU TAPE READER UNIT A13B-0070-B001 A20B-0007-0750​/03B
PIA-671
SIEMENS S5 101U 6ES5 101-8UU13
SIEMENS S5 Input 1P 6ES54207LA11 6ES5420-7LA11
GE FANUC IC3600ADNA1A IC3600ADNA1 IC3600ADNA IC3600ADN
MB-852GM-SEL-R20
Hitachi I900SRT Lens Wheel Filter Assembly Working
PEAK 600VL
SIEMENS G2424L1125 MAIN LUG LOAD CENTER, 125A, 24 1" SPACES, NEW IN BOX
GENERAL ELECTRIC TVTS1 USPP TVTS1
Fanuc A20B-1002-0480​/03B PORT INTERFACE Circuit BOARD A20B10020480 Card
SIEMENS 6ES5 464-8MA21 ANALOG INPUT MODULE 4 POINT 50MV
SIEMENS 6ES5 701-1LA12 6ES57011LA12
FS ALLEN BRADLEY 1756-DHRIO SERIES C COMMUNICATION INTERFACE MODULE
GE FANUC QuickPanel QPJ-1D100-L2P | 5" Mono Display
ESI LASER TIMING/COMMUNI​CATION MODULE BOARD CKA 63116
FSC-1811V2NA