Our Services
þ Different in stock products in high quality
þ Supply promptly with a fair price
þ Stock over 12000+ branded products
þProvide safely expresses with responsibility and credit in a fast delivery period
þ Perfect after-sale service
þ Warranty: 12 months for all products.
Company Information
Our company is professionally engaged in large-scale imported systems like distributed control systems, programmable controllers, redundant fault-tolerant control systems, robotic systems and spare parts sales.
If you he interest or any question about our products, please don't hesitate to contact us. We look forward to cooperating with you for our beautiful future.
Q: What is the type of payment? Paypal?
A: T/T Payment in Advance
Q: Is it brand new?
A: Yes. New and original.
Q: Which country or area can be shipped?
A: Worldwide.
Q: How do you ship goods?
A: By air.(DHL/TNT/UPS/FEDEX)
Q: How long is your delivery time?
A: Generally it is 2-3 days if the goods are in stock.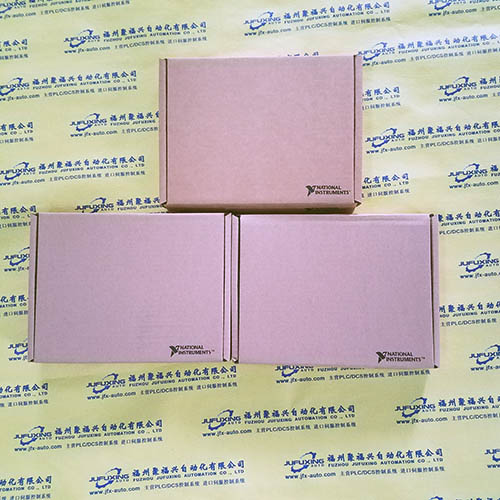 FANUC A20B-0004-0171​-10D USPP A20B0004017110​D
FANUC BOARD A16B-0160-0542 A16B 0160 0542 30G A16B01600542
GE General Electric 9T23B4018 G 6 440KVA Isolation Transformer
GENERAL ELECTRIC SGHA36AT0600 USPP SGHA36AT0600
Hitachi LR190-744AM Alternator
Fanuc A16B-2201-0800​/03B Vision Engine PCB A16B22010800
SIEMENS SS1 Hybrid Interface Module - 20 mA IN BOX
GE FANUC IC3622GLSB2 USPP IC3622GLSB2
A06B-0315-B205​#7000 GE FANUC
Schneider 140CPU53414A Modicon Quantum 95%
FANUC A16B-1210-0321 USPP A16B12100321
SIEMENS 6DD1-641-OAC0/​6DD1641-0AC0 PC BOARD XLNT
GENERAL ELECTRIC 531X182IFGAHG1 USPP 531X182IFGAHG1
Fanuc Tape Reader Circuit Board A20B-0004-0270​/​08D
NEXT DAY SHIPPING AILABLE
Plenum 62.5um/ 125um OFNP Distribution FOC TP 48 Fiber
52" Excator Bucket - John Deere Hitachi Cat Case Kobelco
GE FANUC IC3600KRST1A IC3600KRST IC3600KRS IC3600
Fanuc LCD/MDI Unit A02B-0200-C061​/TBR_A16B-2300​-0080/09B_A02B​0200C061TBR
SuperMicro X6DHE-XG2 RETAIL BOX
HITACHI H-SERIES POSITIONING MODULE POSIT-H XLT Fast shipping
IBM / Hitachi 07N6246 73GB 68pin SCSI Hard Drive
IC600CBB902 GE Fanuc PLC Series Six 6 I/O Bus Control Demo Unit w/ IC600FP900K
GE AK-3A-50 1600 Amp 600 Volt Air Breaker w/ Power Sensor LSIG
FANUC A20B-0007-0380​/01A NSPP A20B0007038001​A
ALLEN BRADLEY 1746-IB16 SLC500 DC SINK INPUT MODULE 10-30V 56333
1771-HS3A IMC-123 AXIC SERVO CONTROLLER WITH PANEL AND MEMORY
GE/Fanuc IC697MDL250
GE Fanuc A06B-0314-B074​#7000 NEW 5S 40K-I/S
GE FANUC IC655MDL533 USPP IC655MDL533
Fanuc A16B-2201-0792​/03C PC Control Board
GE FANUC IC655CPU500E SERIES FIVE
A20B-1006-0290 FANUC - POWER CONTROL BOARD
Allen Bradley 1746-IA16 series C slc 500 input module
AB PLC Input Module 1794-IR8
GE FANUC IC600YB944 USPP IC600YB944
SIEMENS 6ES5 400-7AA13 Input card
HITACHI CORDLESS 18V WH18DL IMPACT,DV18DL HAMMER DRILL,2 EBM1830 BATTERY 18 VOLT
RECONDITIONED FANUC A16B-1210-0490 PC BOARD MMC
GE Fanuc GFZ-65160E/01 GFZ65160E01 Manual -
Schneider MODICON AS-BADU-206
SIEMENS 6ES5 375-0LC11 6ES53750LC11
Siemens CCF250 Compression Lug 600V 250A
Fanuc Circuit Board A16B-2200-032_​A16B2200032_A1​6B-22OO-O32_A1​6B22OOO32
Hitachi Seiki Keypad Membrane, Control Panel Overlay - HS1003
MINT GE FANUC A06B-6058-H325 Servo Amp A06B6058H325
GE Fanuc IC693BEM320/IC​693BEM320E NEW!!!!!!
Vintage General Electric Butterscotch Catalin Bakelite Tabletop VacuumTube Radio
SIEMENS S5 6ES5 458-4UA12 Relay Output Module
GE FANUC IC600YB923 USPP IC600YB923
FANUC POWER SUPPLY BOARD A16B-2203-0370 NEW
Fanuc A02B-0303-C103 & A20B 9002 0350/01A USED
ALLEN BRADLEY 1746-IV16 INPUT MODULE 16POINT SOURCE 24VDC SLC500
GE FANUC IC600YB913C 10-50VDC SINK OUTPUT MODULE 44A717568-G01 NEW
SuperMicro H8DSR-I
11315 Allen-Bradley 1771-ASB D I/O Adapter Module
GE FANUC IC600BF908 NSFP IC600BF908
SIEMENS 6DD1611-0AE012 mo. warrantyFree UK/EU ShippingPrice Inc UK VAT
SIEMENS SINUMERIK 802D SL 6FC5303-0DT12-​1AA0 CNC KEYBOARD
GE FANUC BOARD A16B-2200-0252​/05C A16B-2200-0252