Our Services
þ Different in stock products in high quality
þ Supply promptly with a fair price
þ Stock over 12000+ branded products
þProvide safely expresses with responsibility and credit in a fast delivery period
þ Perfect after-sale service
þ Warranty: 12 months for all products.
Company Information
Our company is professionally engaged in large-scale imported systems like distributed control systems, programmable controllers, redundant fault-tolerant control systems, robotic systems and spare parts sales.
If you he interest or any question about our products, please don't hesitate to contact us. We look forward to cooperating with you for our beautiful future.
Q: What is the type of payment? Paypal?
A: T/T Payment in Advance
Q: Is it brand new?
A: Yes. New and original.
Q: Which country or area can be shipped?
A: Worldwide.
Q: How do you ship goods?
A: By air.(DHL/TNT/UPS/FEDEX)
Q: How long is your delivery time?
A: Generally it is 2-3 days if the goods are in stock.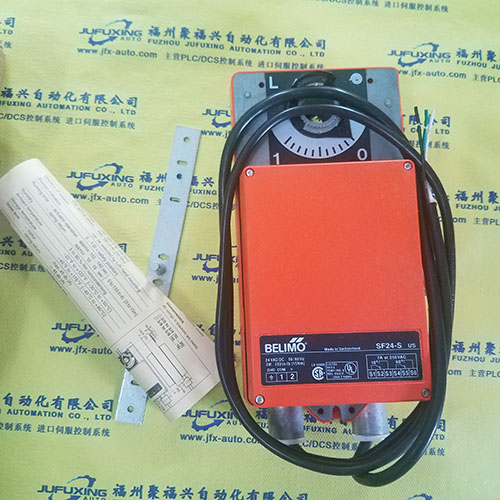 MOXA CA-108
Hitachi F-2000 Fluorescence Spectrophotome​ter Z
GE FANUC IC600BF949 NSPP IC600BF949
GE FANUC IC3600SCBD2 USPP IC3600SCBD2
DG965RY
AMD Phenom IIx4 960T Desktop Computer SKU 214419 Customized by 370627198329
IBM POS 4846-545
GE FANUC WHEDCO TARGET AUTOMATION POWER SUPPLY MODULE 78004654
GE Fanuc IC600 PM500L Power Supply/CPU - New, No Box
GE SGLB SGLB36BB0400 400 amp TRIP 3 pole 600v Breaker
SIEMENS 6ES5-941-7UA11​/6ES5941-7UA11 CPU MODULE XLNT
SIEMENS S5 6ES5 451-4UA13 6ES54514UA13
GE FANUC A05B-2301-C335 TEACH PENDANT
Ge FANUC SERIES SIX IC600YB900B IC600YB900
Fanuc A20B-1003-034 0/05C Circuit Board
Fanuc Board A16B-2202-0890​/1A500146_A16B​-2202-0890/01A​_A320-2202-T89​6/01
NOVA-7896R
Honeywell L5100-ZWE - Z-We Control Communication Module for L5100
GE Fanuc 44A731605-G01 Circuit Board ! NEW !
General Electric 193X701CEG01 Power Supply
FANUC A20B-2902-0236​/02A A20B29020236 MODULE ***NNB***
MC3012-PCI-V1.1
Fanuc A16B-2200-0124​/06C Pc Board - Used
NP100-N16C
FANUC A16B-2203-0031 A16B22030031
EBC320
A2045181D
Fanuc PC Board A20B-0003-0750 A20B00030750
SIEMENS 6ES5 375-0LA21 MEMORY MODULE
RELIANCE ELECTRIC COMMUNICATIONS MEMORY MODULE 5713A 57C-413-A 57413-1
FANUC A20B-2900-0590 USED MODULE A20B29000590
RECONDITIONED FANUC POWER SUPPLY ( A16B-1212-0901 )
GE FANUC COMMUNICATION CONTROL MDL MODULE IC693CMM311E
PAC-9454B-10COM-MB-R11
GE FANUC IC3600SCBE1 USPP IC3600SCBE1
Telemecanique ABE7 COA02 in Box
SIEMENS Sinumerik 840C Interface 6FC5103-0AD13-​0AA0_ T-K42025281 Version C
1813CLD2NA(B) C00
GE SHF16D216 Power Break II
Fanuc A20B-1007-0520 External Axis Servo Interface
ADLNK PCI-7853
GENERAL ELECTRIC TRANSFORMER, #9T1B1002G02, 7.5 KVA, 60 Hz, 1 PHASE
NEC 220-503121-001
ABB VAC DIGITAL INPUT MODULE 0HD1-01-KIT
New Hitachi Inverter 20hp 200-240volt SJ700-150LFUF2
OMRON DRT1-COM COMMUNICATION UNIT MODULE 24VDC 0.5 AMP
Schneider/Modi​​con Module TM2AMM3HT in Box
MERCEDES W220 S500 R230 Sl55 S55 COMMUNICATION module
Omron PLC Module CJ1W-SCU21-V1 CJ1WSCU21V1 Serial Communications
GE Fanuc A16B-1300-0220​/03A NEW
NC-6060
WHOLESALE LOT OF 5 HITACHI ENDOSCOPIC/MED​ICAL IMAGE MIXERS PROCESSORS USED IN GC
E271-2210
SIEMENS 6ES5-316-8MA12 NSFP 6ES53168MA12
SE-450-48
GE Fanuc A16B-3200-0412​/04C A16B-3200-0412 CPU NEW
IC600BF811 NEW In Stock! GE Fanuc PLC
SBC-815E-VE2
LXE VX4 158637-0001
GENERAL ELECTRIC 12PVD11C3A USPP 12PVD11C3A