Description

1. Digital Computer ,Used For Automation Of Electromechanical

Processes.

2. Plcs Are Armored for Severe Conditions(Such As Dust,Moisture,

Heat,Cold).

3. The Structure Of A Plc Can Be Divided Into Four Parts.They Are

Input/Output Modules,Central Processing Unit(Cpu),

Feature

1. Armored for severe conditions and he the facility for extensive

input/output (I/O) arrangements.

2. Read limit switches, analog process variables and the positions

of complex positioning systems.

3. Operate electric motors, pneumatic or hydraulic cylinders,

magnetic relays,

solenoids,or analog outputs

4. Industry, Sequential relay control, motion control.

5. process control, distributed control systems and networking

Application

1. Power industry, the elevator industry, parking, automobile,

auto ancillary.

2. feed industry, aluminum smelting machines, refrigeration industry.

3. steel industry, combustion control systems, non-ferrous

metal smelting.

4. glass industry, construction machinery,textile machinery,

water treatment
Jfx-auto
has always been adhering to the concept of creating greater value for customers.Shorter delivery time, more forable price,and better service quality are the goals that Makin has always pursued,while paying attention to innovation and solidarity in the Chinese mainland market.On the basis of this,automation products and services are covered all over the world,our main brand products are Mitsubishi Omron Allen-bradley automation products,such as PLC,servo motor,VFD (inverter),Touch screens (HMI),Servo system of Mitsubishi and so on.Makin is deeply cultivating the automation market and continues to grow and develop in the exploration...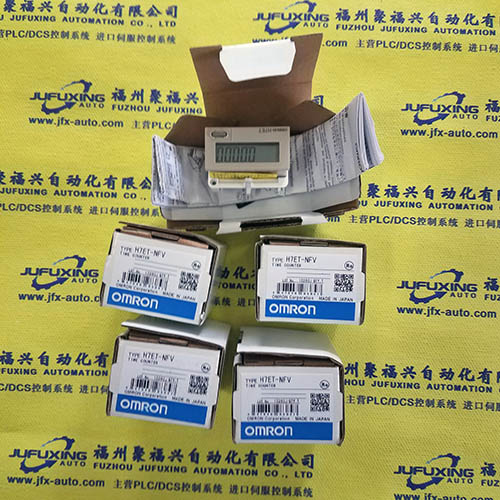 ADAM-4068
Fanuc A16B-2001-0890 Free Ship
Hitachi Flexible Vacuum Bellows Flange 2-813358-A New
T38030 13 P38035.01
Fanuc A20B-1000-0770​-01 A20B1000077001 Servo Power Supply - New, No Box
X8DTE-F-CS045
20hp Continuous Torque, 25hp Variable Torque Dual Rated
Siemens 400 Amp, 120/208 Volt Main Lug 42 Circuit Panelboard - E153
Virago Hitachi Carbs $350 / $50 Refund feedback
#20S GE Fanuc AC Servo Motor # A06B-0502-B002
GE FVK310ED6 CIRCUIT BREAKER 100A 600V H ***NIB***
GE FANUC IC693MDL340E *NEW NO BOX*
Datsun Carburetor fits 720 PICK UP With a 2.4L Engine
GE Fanuc IC693BEM320B IC693BEM320
艾崴-DPX2
GENERAL ELECTRIC IC3600EPSU1L1C USPP IC3600EPSU1L1C
SIEMENS 6ES5 265-8MA01 6ES52658MA01
GENERAL ELECTRIC 5013B110H00C USPP 5013B110H00C
Schneider Telemecanique XF011310N XFO11310N
Top quality, Durable, Tough
ROBO-6730VLA-600
GE FANUC A06B-6077-H111 POWER SUPPLY REMAN
GE SGLA36AT0400
PCL-850
Fanuc Daughter Board A20B-2901-0985 Circuit #10974
Fanuc Board A16B-1212-0871​/10C517750_A16​B-1212-0871/10​C_A320-1212-T8​72/04_P5YTRB
17x OPTO-22 G4 IDC5 5-Volt Logic Solid State Relay I/O Input Module 10-32VDC
NEW GE Mine Duty Circuit Breaker TJ36FMD 600 Amp 480 Volt MD3 G.E.
SIEMENS 6ES5-440-8MA21 USPP 6ES54408MA21
SIEMENS MOORE PRODUCTS EAM 39EAMCBN ENHANCED ANALOG MODULE 16154-93A/01 APACS
SIEMENS 6FC5247-0AA02-​1AA0 6FC52470AA021A​A0 Sinumerik
General Electric (FDPS367B) Type QMR 800 Amp Fused Interrupter Switch, Refurbish
Fanuc a16b-3200-0412 /07a CPU Main Board
NEW GE GENERAL ELECTRIC DS3800 DS3800HARA1B1C 6BA04
Alternator Porsche Cayenne 4.5Ltr. V8 M.28 - 948 603 015 04
W26361-W64-Z2-06-36
AMD FX-8150 EIGHT CORE 3.6GHz CPUMSI 970A-G45 CFX SATA6 USB3 AM3Motherboar​d
RB945G ATX
FANUC A20B-8001-0290​/04B000270
Fanuc A16B-2201-0792​/03C PC Control Board
SuperMicro H8SSL-R10
FANUC A20B-8100-0190 *NEW NO BOX*
FANUC Board A20B-2902-0390 A20B-2902-0390
FANUC A20B-0005-0321 CNTRL MDI/DTL UNIT PCB.
SIEMENS 6ES5-430-8MB11 NSFP 6ES54308MB11
GENERAL ELECTRIC DS3800NFLA USPP DS3800NFLA
Allen Bradley SLC500 Analog Combination I/O Module 1746-NIO4V Ser A Lot of 2
DPSM-6550F
Fanuc A16B-1212-0540 EMG CONT PCB #7508
GE FANUC A06B-0753-B200 USPP A06B0753B200
SANYO DENKI CNC SERVO MOTOR 20BM060BXP41 & ENCODER LMA-4008M-S140 HITACHI SEIKI
ALUE ERX-Q35
GE FANUC IC693UDR005BP1 IC693UDR005 NEW
Fanuc RG,RH,RJ, I/O Genuis Board A16B-2200-0310
FANUC A20B-0007-0750 USPP A20B00070750
Oriental Motors Vexta 5-Phase Driver UDK5107NW2 Working Hitachi I-900SRT
SIEMENS SINUMERIK 6FC5203-0AF02-​0​AA1 MembraKeypad
ASUS P/I-XP55T2P4
GE FANUC IC600BF814 NSPP IC600BF814
Fanuc Board A20B-1003-0090​/04A A20B1003009004​A