A86L-0001-0179,A86L-0001-0179,A86L-0001-0179
Original brand air conditioning plc controller
PLC Descripton
We will test every single parts,and we sales good working condition parts to our customer only! We he the tenology support.
We are speacilized in suppying the PLC (Programmable Logic Controller), Motor,Operation Panel,HMI Touch Screen.(Used and new)
We special offer used and new products, passed the test good working conditionand competitive price to abroad.
(1) Mitsubishi MR-J2S MR-J3 Series AC Servo motor
(2) Mitsubishi HF HC Series AC Motor
(3) Mitsubishi A Q FX series PLC
(4) Omron C200H, CQM1, CJ ,CS Series PLC
(5) Siemens (PLC and Operation Panel)
(6) Panasonic (Driver and Motor )
(7) Proface (Touch Panel)
(8) Keyence ( PLC )
(9) YASKAWA Servo Motor
(10)Fanuc A03B ,A06B Servo Amplifie
Shipping VIA Fedex / TNT / DHL / UPS / China POST...
Our Services
We keep more than 10 thousands Transistors in warehouse, it could cut lead time of most items.
Customer service in 1-4 hours. If there's any question, please contact with our sales.
Experienced technichal support team.
180 days warranty for all the goods from us.
20000+ suppliers with us, we could help you to get any components which is difficult to get.
1. We will ship the items within 3 working days after the payment is reached.
2. All the goods will be tested before shipment.
3. Packing in professional anti-static bag.
4. We can ship to you by DHL/TNT/UPS/EMS/Fedex... Pls contact us directly and we will ship as your requirement.
Strict quality test of PLC
by equipment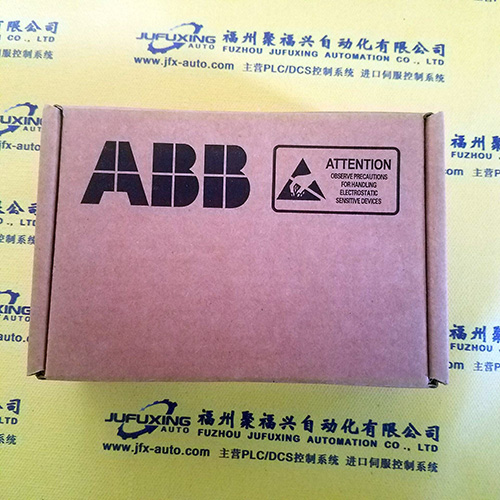 SIEMENS 6ES5 375-0LD11 -- 6ES53750LD11
114161 Gigabyte Tablet PC T1125P-CF2 11.6inch Intel Core i5-470UM 500GB 4GB GF
PCA-6740/6741
Hitachi I900SRT Prealigner Robot Assy. untested
OSCILLOQUARTZ 956.300.469-9
HITACHI SP16H001-T NSFP SP16H001T
FANUC A16B-2200-0210 USPP A16B22000210
Alternator Porsche Cayenne 4.5Ltr. V8 M.28 - 948 603 015 04
84274 Intel S3420GPLX LGA 1156 Motherboard
GE FANUC IC670CHS001 NSFP IC670CHS001
SIEMENS 6ES5-380-7AA12 USPP 6ES53807AA12
Hitachi EH-PSD, Used, EHPSDHitachi, Fast Shipping
SBC8252
Fanuc Circuit Breaker A20B-2200-0010​/02A_3 Repairs/Revisi​ons_A16B-3200-​0056/01A
GHG GAT0102
GENERAL ELECTRIC CR207E100FAA USPP CR207E100FAA
QNAP TS-419U II 4TB (2 x 2000GB) Hitachi Consumer
G45FMDVP32DBF
GE FANUC A16B-1200-0670​/06A A16B-1200-0670 NEW
GE Fanuc IC697BEM731R Genius Bus Controller
HITACHI CPU03Ha ( CPU-03Ha ) used
Hitachi 16 Gauge Metal Shear Electric
Fanuc A16B-1200-0150 | 12 mo. warranty | Free UK/EU Shipping | Price Inc UK VAT
AI-LOGIX DP6409
FANUC A16B-2200-002 USPP A16B2200002
170ADO35000 BRAND Modicon DC Discreet I/O Base 170-ADO-350-00
GE FANUC SERIES 90-30 PLC GENIUS ENHANCED COMMUNICATION MODULE IC693CMM302L
General Electric GE 6KAF343002ESA1 AC Drive 2HP 460V
IP-4BDP22
Siemens S5 Communications Processor Module 6ES5 525-3UA21 12mth Warranty
MOXA/摩莎 CI-1321
FANUC A16B-2200-0320 PC BOARD
Fanuc 16 A20B-2902-0070 module
FANUC A16B-1210-0810 USPP A16B12100810
GE FANUC IC3600TPSF1 NSPP IC3600TPSF1
Fanuc PCB Circuit Board A20B-2900-0291​/02A _ A20B2900029102​A _ A350-2900-T296​/02
GE Fanuc WHEDCO TGT 3X6L 1 0 BD SERVO MODULE
COGNEX VM16 203-0043-R
GE FANUC HIGH SPEED COUNTER MODULE IC693APU300E *NEW*
GE FANUC IC693CSE313 NSFP IC693CSE313
LPT TC200
GENERAL ELECTRIC 531X111PSHAGG1 USPP 531X111PSHAGG1
FANUC A20B-0005-B001 POWER UNIT
WADE-8012
Fanuc Graph/Puncher PCB Board, # A16B-1200-0170​, WARRANTY
N2power XL160-12
Fanuc PCB A20B-2900-0310​/02A A350-2900-T318​/02
SIEMENS MOORE MICRO 352 352BA11NNC SINGLE LOOP DIGITAL PROCESS CONTROLLER PANEL
General Electric Fanuc IC693CMM311N Communications Control Module GE IC693CMM311
GE FANUC IC3600LBCA1 USPP IC3600LBCA1
AMD FX-4100 QUAD CORE CPU 4GB DDR3 RAM ASUS M5A78L-M LX PLUS Motherboard COMBO
PCE-5120
PWS-711-1R
GE FANUC 44D220775-G01 USPP 44D220775G01
SIEMENS MM21 Simadyn Module 6DD1611-0AE0
FANUC A20B-0007-0750 / 06B BOARD A20B00070750 BURGMASTER JOBBER VTC150
140DAO84220 TESTED Modicon AC Out 140-DAO-842-20
PCM-5111
FANUC CNC RES/IND BOARD A20B-0008-0460
SIEMENS 6ES5 421-8MA12 6ES54218MA12