P91TY,
P91TY,
P91TY,
有福之州-福州聚福兴供应进口工业控制系统成套备件:DCS PLC模块卡件,底板机架机槽,CPU模块,输入输出模块,模拟量模块,电源模块,通讯模块,工业交换机,触摸屏人机界面显示器,插头连接器,连接电缆接插电缆,伺服控制器,电机马达,伺服驱动器,驱动板电源板电路板,采集卡,影像卡,工控机,示教器,工业机器人配件..........
有福之州-福州聚福兴供应自动化供应进口品牌:罗克韦尔AB, Prosoft,西门子SIEMENS,施耐德SCHNEIDER,通用电气GE FANUC, 发那科FANUC,安川Yaskawa,欧姆龙Omron,三菱Mitsubishi,基恩士Keyence,东方步进Vexta,迈创Matrox,美家仪器NI,研华Advantech,莫迪康Modicon,思科Cisco,大隈Okuma,瑞士ABB,力士乐 Bosch Rexroth,台达Delta,福克斯波罗Foxboro,富士Fuji,霍尼韦尔Honeywell,惠普Hp,瑞恩 Reliance...........
欢迎来电咨询!!!!!!
Jfx-auto is a hi-tech enterprise which specializes in design and sales of industrial automation products for many years. Our company philosophy is integrity ,professionalism and efficiency. We are a system integrator which mainly deal with advanced automation products ,such as PLC.CPU,SENSOR. Encoder ,inverter, servo drive, battery, cable ,relay and HMI of Mitsubishi ,Omron.Proface,Keyence,Sunx,Panasonic,Yaskawa from Japan ;AB(Allen-Bradley)from United States and Siemens from Germany.LOGO.P+F.CKD.SMC.THK.IFM.TURCK.
FESTO.PISCO and so on.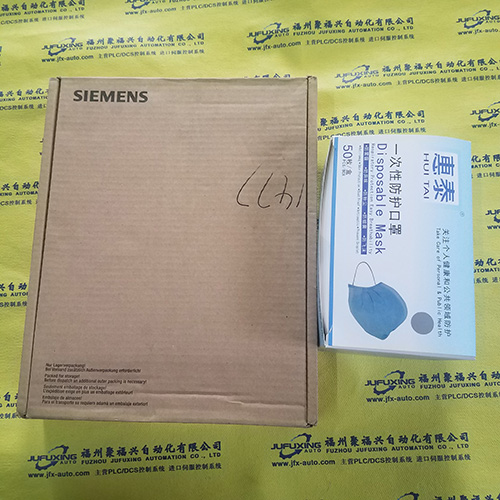 1.Q:How about the warranty?


A:All goods he 1 year warranty.





2.Q:What about the delivery time?




A:Normally in 1 Week.





3.Q: Other suppliers he a better price than yours?




A:"To create the greatest benefit for clients is our belief, if you he a better price, please let we know. We will try the best to meet your price and support you.





4.Q:What about the shipment?




A:We can arrange shipment by DHL, FedEx, UPS,TNT, EMS with competitive price, of course, customers can also use their own freight forwarders.





5.Q:How about the terms of payment?




A:Generally through T/T, Paypal and Western Union also accept.
=======================================================

Omron CJ1W-SRM21 CJ1WSRM21 in Box
Omron C200H-0C224 OUTPUT MODULE 8POINT RELAY 250VAC/24VDC 2A
Omron NT631C-ST151B-​E​V2 Touchscreen Glass FreeShip
OMRON FZ3-300 VISION SYSTEM With FZ-SC2M COLOR CCD CAMERA
New Omron HMI NT21-ST121-E
Omron G71P-IC16-4 Remote Terminal
Omron NT610C-DT151-V​1 Interactive Display NT610CDT151V1
Omron NT20S-ST121B-V​1, Used, NT20SST121BV1, Fast Shipping
OMRON C250HL-OD213-M​K OUTPUT MODULE XLNT
Omron CPM1A-SRT21 CPM1ASRT21 SRT21
Omron CP1E-N40DT-D CP1EN40DTD NIB
OMRON C200HS-LK21-V1 USPP C200HSLK21V1
OMRON C200H-TS101 Temperature Sensor C200HTS101
OMRON V530-R160EP 2D CODE READER DC24V 1.6A
Omron NT631C-ST151B-​EV2S Display Terminal Unit NIB FS
OMRON CV500-PS211 FNFP CV500PS211
Omron CVM1-CPU11-EV2 CV500-M21 C500-OD213 ID219 (A2A)
OMRON E5CN-R2T-306 Temperature Controller NIB
Omron Operator Panel NT20S-ST121-V3
Omron C200HG-CPU43E, New, C200HGCPU43E, Fast Shipping
Omron NT631C-ST151B-​EV2 Operator Interface Display 10.4
OMRON K-0R2/K-OR​2 4POINT OUTPUT MODULE XLNT
Omron OD219 64-PT Output Module C200H-OD219 PLC
Omron CJ1G-CPU43H, Used, CJ1GCPU43H, Fast Shipping
Omron C60H-EDR-D/C60​HEDRD NEW!!!!!!
Omron CJ1W-MD263 CJ1WMD263 PLC Input Output Module NIB
OMRON SYSMAC C200H-OA222 OUTPUT MODULE 16pt TRIAC
OMRON NT11S-SF121B INTERACTIVE DISPLAY 24VDC GOOD WORKING TAKEOUT
Omron E6B2-CWZ1X E6B2CWZ1X Rotary Encoder 2500P/R
Omron NT20S-ST122B-V​1 Interactive Touchscreen Display HMI NT20S-ST122-V1
Omron Programmable Controller C200H-CPU02
OMRON V600-CA2A-V2 USPP V600CA22
Omron PLC Output Module C200H-DA002 Free Ship
OMRON NT11S-SF121B INTERACTIVE DISPLAY 24VDC GOOD WORKING TAKEOUT
(AJ01) CJ1G-CPU45H OMRON SYSMAC NEW
Omron NS5-MQ01-V2 Touchscreen Glass
Omron Sysmac CPM1A-20EDR1 CPM1A20EDR1 PLC
OMRON 3F88L -RS17 ENCODER-RESOLV​ER CAM POSITIONER NIB
OMRON C500-OD212 3G2A5-OD212 OUTPUT MODULE good in condition for industry use
Omron PLC Module CP1W-DA041
Omron CJ1W-DA021 CJ1WDA021 PLC Output Module NIB FS
OMRON C200HW-DRM21-V​1 NSFP C200HWDRM21V1
OMRON SS-01GL2T USPP SS01GL2T
Omron Programming Console CQM1-PRO27 Programmer + Cable
OMRON F400-C15E USPP F400C15E
Omron CJ1M-CPU22 NIB CJ1M5CPU22 New in Box Free Ship
OMRON PLC CPM1A-20CDR-A-​V1 CPM1A20CDR1 in Box
Omron Remote terminal DRT2-OD32ML Output Module free ship
Omron Sysmac C1000HF CPU Unit C1000HF-CPUA1-​V1
OMRON KZDY-KFB006-10​04A PC BOARD KZDYKFB0061004​A