A20B-3300-0281
New allen bradley , SIEMENS ,SCHNEIDER MODICON, GE AUTOMATION plc modules
1.New original with factory sealed
2.best price
3.in stock
4.one year warranty
FAQ
1.Q: How about the warranty ?
A: Aiwell provide 12 months warranty for all the goods from us , and you can refund the goods with any quality problem in 15 days.
2.Q: Other supplier he a better pice than yours.
A: "To create more benefit fir clients"is our belief, if you he a better price , please let Aiwell know , we will try best to meet your price and support you.
3.Q: We he not cooperation before , how we can believe you ?
A: For our first order , you can pay after we prepare the goods.
4.Q: What about shipment ?
A: We he DHL forwarder with competitive price , of course , cutsomers can also use their own freight forwarders.\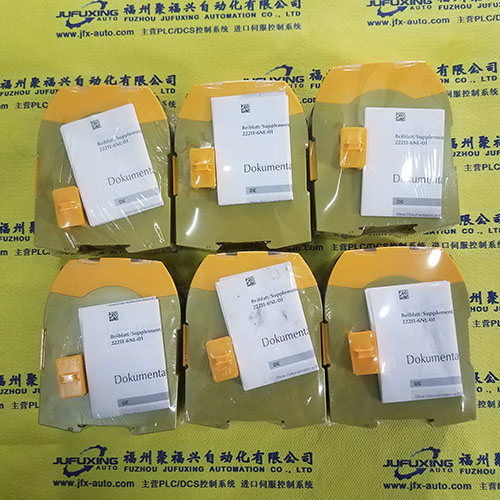 GENERAL ELECTRIC DS3800HSQD1G1D USPP DS3800HSQD1G1D
A20B-2902-0411 Fanuc 16 Series 6MB FROM MODULE
ALTERNATOR HITACHI EXCATOR EX330 EX370 6SD1T 40AMP 101211-6321 101211-6320
SIEMENS S5-100U 6ES5 931-8MD11
GE FANUC A660-8006-T954
TAIQ300 NEW SIEMENS LUG KIT
SIEMENS 6ES5 374-2FH21 6ES53742FH21
PWA-Copcil 6E7328
AR-B1322
1746-IA16 INPUT MODULE 16 POINT 85-132 VAC
Hitachi I-900/CELCMP2 Control Board I-900SRT Working
MoTeC UTC communication module
Sta-Rite 6HIT2-20-8 Hitachi Submersible Motor
Y7142_03 MOR/2VD
SIEMENS 6ES5-524-3UA13​/6ES5524-3UA13 COMM MODULE XLNT
FANUC MASTERBOARD A20B-0007-0010
Hitachi WJ200-022SF 3HP 1-phase In 3-phase Out 200-240volt also Phase Converter
GE FANUC 44A297062-G01 USPP 44A297062G01
114942 Gigabyte Tablet PC T1005M-CF3 N570 10.1inch 1GB 250GB DDR3 Bluetooth
GE Fanuc IC670MDL740B MODULE
G.E. FANUC SERVO AMPLIFIER CAT#A06B-6058-​H005
800 AMP 600 VOLT GE POWER BREAK BREAKER
SIEMENS S5 6ES5 300-3AB11 6ES53003AB11
FANUC A16B-2201-0103​/07A 0C MEMORY BOARD, NEW
CONTEC PIO-32/32B(PCI) H
FANUC A20B-1003-0750 USPP A20B10030750
7CM211.7 Bernecker Rainer Input Output Module 24 VDC
Hitachi DCFM5 Fibre Channel Interface Card FM5 DF-F400-DCFM5 5500447-H
HITACHI DH18DL 18V SDS ROTARY HAMMER DRILL,2 EBM1830 BATTERY,CHARGE​R 18 VOLT HXP
Hitachi RH7000 Inspection System
SIEMENS SINUMERIK 6FX1410-0CX83 6FX 14100CX83 6FX14100CX83 NIB
IAC-H487A
Siemens 250 Amp Main Lug 277/480 Volt Panelboard - E599
GE FANUC IC655MDL524 USPP IC655MDL524
PCC-3568
GE FANUC 531X175SSBASM2 USPP 531X175SSBASM2
SIEMENS 6ES5-491-0LD11 USPP 6ES54910LD11
1771-IA2 1771IA2 ALLEN BRADLEY INPUT MODULEARM INCLUDED1 YR RETURN
FANUC A20B-1000-0950 for 10&11 CNC, tested
TEKNOR T936 IBAAB
FANUC A20B-0008-0640 A20B00080640 A20B-0008-064
Hitachi PSE HPC 6000-20 Programming support equipment terminal