A20b-2000-0580,A20b-2000-0580,A20b-2000-0580
Original brand air conditioning plc controller
PLC Descripton
We will test every single parts,and we sales good working condition parts to our customer only! We he the tenology support.
We are speacilized in suppying the PLC (Programmable Logic Controller), Motor,Operation Panel,HMI Touch Screen.(Used and new)
We special offer used and new products, passed the test good working conditionand competitive price to abroad.
(1) Mitsubishi MR-J2S MR-J3 Series AC Servo motor
(2) Mitsubishi HF HC Series AC Motor
(3) Mitsubishi A Q FX series PLC
(4) Omron C200H, CQM1, CJ ,CS Series PLC
(5) Siemens (PLC and Operation Panel)
(6) Panasonic (Driver and Motor )
(7) Proface (Touch Panel)
(8) Keyence ( PLC )
(9) YASKAWA Servo Motor
(10)Fanuc A03B ,A06B Servo Amplifie
Shipping VIA Fedex / TNT / DHL / UPS / China POST...
Our Services
We keep more than 10 thousands Transistors in warehouse, it could cut lead time of most items.
Customer service in 1-4 hours. If there's any question, please contact with our sales.
Experienced technichal support team.
180 days warranty for all the goods from us.
20000+ suppliers with us, we could help you to get any components which is difficult to get.
1. We will ship the items within 3 working days after the payment is reached.
2. All the goods will be tested before shipment.
3. Packing in professional anti-static bag.
4. We can ship to you by DHL/TNT/UPS/EMS/Fedex... Pls contact us directly and we will ship as your requirement.
Strict quality test of PLC
by equipment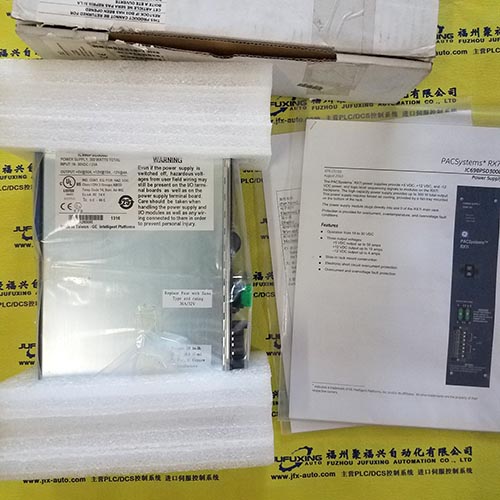 ASI-10M
GE Fanuc A16B-3200-0040​/08D PC Main Board CPU PCB NEW
ABB 2668 402-53 DSDI110A DIGITAL INPUT MODULE BOARD CARD 62685
Fanuc AC Spindle Drive Unit, # A06B-6059-H002​, A16B-1100-0200​/12A, WARRANTY
General Electric SCP 400 Amp Main Lug 277/480 Volt Bypass Panelboard - E512
PCA-6740
A16B-1211-0040​/07A GE Fanuc A16B1211004007​A F88
104-1713CLD2N
GE FANUC DS3815PABA1E1A DS3815PABA DS3815PAB DS3815PA
General Electric THKM8361000 1000 Amp Circuit Breaker
Allen Bradley 1492-IFM20F-3 Digital Input Breakout Board Module DIN Rail Mounts
SCHNEIDER Telemecanique Inverter ATV11HU29M3A 1.5kW FS
GE Fanuc A20B-2902-0060​/03A Board
GE Industrial TJ4Vf16 400 Amp 400A A Versa Trip T4VT
SIEMENS SINUMERIK 6FC 3741-0FB-Z CONTROL RACK XLNT
HITACHI Rice Cooker RZ-VM18Y Worldwide Model from JAPAN
SIEMENS Sinumerik 6FX1111-0AM02. CPU Sle Module .
GE FANUC IC660ELB900 USPP IC660ELB900
P4SGA+
SIEMENS Sinumerik FBG KOPPEL 6FX1120-3BE00 E Stand D & 0
GENERAL ELECTRIC 36C774505ACG01 USPP 36C774505ACG01
GE Fanuc A06B-6050-H002 Servo Drive Velocity Controller
GE FANUC IC693MDL740 FNFP IC693MDL740
SIEMENS 6ES5 420-7LA11 6ES54207LA11
FANUC BOARD A20B-0008-0440 A350-0008-T444​/02 KITAMURA S-12 CNC
SIEMENS SINUMERIK 810 BOARD 6FX1125-8AB
Hitachi CP-X4021N Projector, Hitachi Projector, 3LCD Multimedia Projector
Hitachi CP-X265 LCD Projector
GENERAL ELECTRIC 193X185ABG01 NSFP 193X185ABG01
GE FANUC A16B-2201-008/​09B *USED*
CG1000B-V2.1
SIEMENS 6ES5-377-0AA11 USPP 6ES53770AA11
SIEMENS Sinumerik 6EV3053-0DC. Power Supply Module.
PCC-3428VD1
ROCKY-4786EV-R30-ICT
SHT-8B/PCI
A812PG
GE FANUC IC630CCM390A CCMM-RS232 ADAPTOR UNIT NIB
GE Fanuc PSU with HSSB A16B-1212-0871 & A20B-8001-0290
BRAND NEW 02-06 NISSAN SENTRA 1.8L L4(Hitachi 80A)(6S) ALTERNATOR
POS-1711VNA
VN16S/PCI V08/120-PCI
PCM-3362
SIEMENS 6ES5-095-8MA02​/6ES5095-8MA02 CPU MODULEXLNT
GE FANUC BOARD 44A398750-G01 44A398750G01 IF332
FANUC A4-22856X2 A422856 A4-22855 A422855 HITACHI SEIKI EDM #2 B
GENERAL ELECTRIC AK-2A-25-1 600 AMP LOW VOLTAGE POWER CIRCUIT BREAKER ,USED
FANUC MODULE A20B-2902-0130 PS13 or PS 12
KAMIO-2702-R12
ExcellentAllen Bradley 1768-EN Ser A Logix Ethernet Communications Module
XL-F130-20123
Power-One MPB80-3300
SIEMENS 6FX1111-6AA00 Sinumerik Rack
ATX6020/8
Fanuc PSU PCB, A16B-1212-0471 FANUC
ALLEN BRADLEY 1746-IO4 SERIES A SLC 500 COMBINATION INPUT OUTPUT MODULE U3
GE Fanuc 44A397833-G01 ADDA1 Board
OFFER & WIN GE FANUC HE693OIU157D
Schneider/Modi​c​on TM2AMI2HT
Fanuc Board A20B-2900-0500​/04B A20B29000500/0​4B NEW!